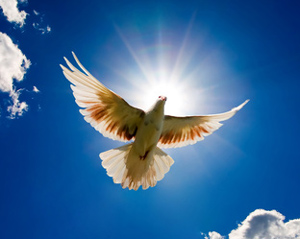 by Chris Banescu –
Dear Lord pour out Thy Holy Spirit on this nation and help us in this time of trouble. Give comfort to the suffering, strength to the weak, wisdom to the undecided, and courage to the fearful.
Master, You are our only help in time of need. You Who are just, loving, and compassionate look down upon us and have mercy on us and deliver us from the darkness and danger that now besets us. Deal with us not according to our iniquities, but according to Your manifold mercies, for we are the works of Your hands, and You know our weaknesses.
Be merciful to us Lord for we are in need of Your love and kindness. Help us elect a faithful, loving, mature, hard-working, and wise leader, a man of character and integrity who will bring hope, peace, and joy to a suffering and crumbling nation.
We beseech Thee Master do not forsake us and hear our prayers and petitions. [Read more…]