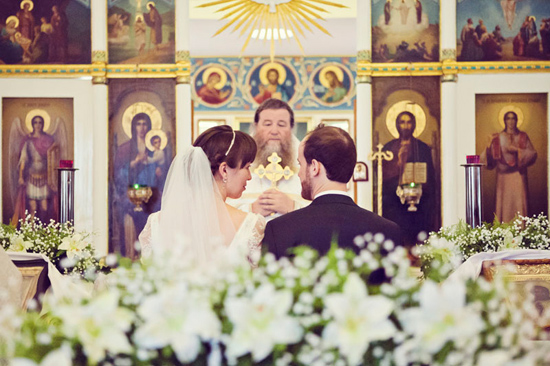 by Chris Banescu –
The current societal moral collapse and the intensifying attacks on traditional marriage and the family were foreseen by previous generations of bishops of the Orthodox Church in America (OCA). Approximately 40 years ago, the Holy Synod of the OCA issued an Encyclical Letter on Marriage warning their flocks of the dangers posed by an increasingly secularized world and re-affirming the traditional, biblical, and orthodox teaching on marriage. The clarity of their teaching, boldness of their condemnation, and prophetic dimensions of their preaching are undeniable.
These shepherds saw the "signs of the times." They discerned the growing darkness and corruption all around them and the seriousness of the cultural battles to come. They forewarned the faithful that the "moral foundations of society are collapsing." They understood the ultimate consequences of a society that abandons its moral principles, abuses its freedoms, embraces the evil of abortion, is indifferent to the murder of millions of unborn children, and glorifies corrupt sexual behaviors.
We find it imperative to address you on an issue of crucial importance for the Christian life. An increasingly secularized world tends more and more to neglect the traditional biblical understanding of marriage and family. Misunderstanding freedom and proclaiming the progress of a humanity supposedly too mature, sophisticated and scientific to follow Christ's Gospel, many have abandoned its moral demands. The consequences are plain for all to see: the family is disintegrating, legalized abortion is killing millions of unborn children, corrupt sexual behavior is rampant. The moral foundations of society are collapsing.