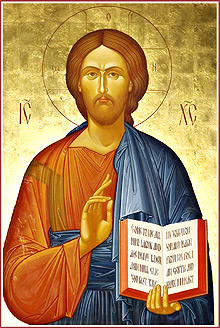 by Chris Banescu –
Seek and you shall find. Ask and you shall receive.
So You have promised Lord, and so I've found my calling.
Silence and faithfulness till the earth which Thou spoke into existence.
The Mighty One of old gives heed to my persistence.
Lord I call upon Thee hear me, hear me O Lord.
Receive my prayer and supplication, O Master.
Guide my heart and life towards Thee, my only hope and blessing.
A ray of uncreated light breaks through the clouds of daily cares.
A timeless, gentle whisper gathers strength, comes ever closer.
Infinite love and Truth draw near.
Eternal Word humbles Himself again, descends towards His creation.
The Father stretches His arms once more, embracing His invention.
Eternity approaches!
[Read more…]